Outsource your IT and reduce costs
A healthy company grows and develops. That's what we want for each of our clients. This often means leveraging current technologies to maximize business performance, streamline costs and safeguard security.

When your technology becomes a daily headache and a nuisance, reducing your overall productivity. It's time to do something about it. That's where SEBS IT comes to the rescue! We can keep your IT from taking your time, money, and resources so that you can focus on your business.

With our fully managed services you can enjoy the peace of mind that comes in the knowledge that your IT infrastructure is up to date, regularly maintained, and constantly monitored.
Small businesses today need reliable IT support services that know their business goals and requirements, attend to their needs quickly, and proactively maintain their networks. Our Managed IT services have been specifically designed from years of experience to provide you with all of the benefits of full service IT department, at a fraction of the cost.
Outsource your IT with confidence
IT service level agreement
Key features of our Managed Services Plans:
Fast Resolutions
Our response times are rapid, so you know we will be there for you when you need us. We solve most problems within 30 minutes of being reported via email, or phone.
Proactive Support Model
Our proactive maintenance plans will prevent issues and keep your systems healthy. When you are a managed services customer, it's our mission to keep your systems finely tuned and optimised whilst continually making improvements to your systems.
Predictable Spending
Our managed services plans give you everything you need while staying within your own budget requirements. We can plan our work around your needs and budget. No more surprises at billing time!
Direct Access to Tech Staff
Our managed IT service plans give you and your staff direct access to our friendly, knowledgeable technicians via phone or email. We pride ourselves as an extension of your business, reaching out to us is as easy as calling over to a team member.
Our managed IT services include as standard:
Day-to-day IT Support
Fast and reliable IT Support ensuring any issues are swiftly resolved.
Priority response time to critical requests.
Proactive and Expert advice in plain English.
New user and leaver management.
Remote and Onsite IT Support.
Support for 3rd party software applications.
Procurement of hardware and software on your behalf.
Proactive Management
Proactive maintenance and 24/7 monitoring of your systems to prevent issues.
Proactive installation of Windows updates and other Microsoft Software.
Routine patching of both hardware and software to fix vulnerabilities.
Out of hours maintenance schedule to limit business interruption.
Remote management tools to enforce policies and best practices.
Logging and assessments of reoccurring problems to pinpoint the root cause.
Future Planning
Regular planning meetings to ensure your IT matches your business goals and costs.
Recommendations on technology that will help grow your business. Keeping you in touch with the latest trends in cybersecurity to safeguard your business.
Reporting on user experience and how improvements can be made.
IT environment audits to ensure everything is set up correctly and maintained.
Our IT Support services are perfect for you if:
You are an SME with 5-50+ people in your company
You are an SME with 5-50+ people in your company
Your business is reliant on fit for purpose IT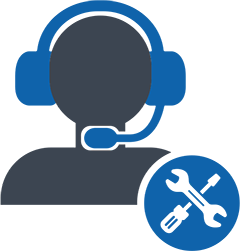 You want speedy access to your IT Support.
You're looking for an 100% UK based IT outsourcing.
You're looking for an IT Support company which helps you succeed.
What other services do we offer?
MANAGED IT SERVICES
Managed services is our core business, and we offer proactive IT support to all sizes of businesses alike, From remote monitoring to break fix, our technicians will ensure you are up and running.
COMMUNICATIONS
Collaborate with our VOIP phone System, connectivity, internet, audio, and video conferencing solutions. With technical support from our help desk and guaranteed uptime.
CYBER SECURITY
We proactively protect your organisation from the inside out with our advanced managed security services. including remote monitoring and managed firewall. Outsource your IT Security.
DISASTER RECOVERY
We provide backup and disaster recovery services and solutions across the UK that can prevent downtime and enure business continuity, with cost effective data backup as a service.
CLOUD SERVICES
Cloud based solutions, such as Microsoft 365, cloud computing allows you to operate securely from anywhere, at any time with out the cost of your own data center.
IT CONSULTANCY
We partner with our clients to gain the experience to build an effective IT strategy, manage your business technology and provide a predictable helpdesk service level.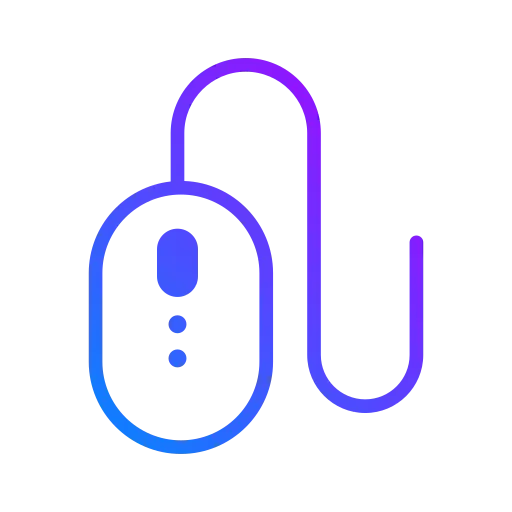 How can SEBS help my business become more efficient?
When your staff get interrupted by an IT issue productivity plummets. They want (and deserve) a fast and reliable resource to resolve their technical issues, no matter the size of their problem. We provide your staff with unlimited direct access to our team of IT experts as part of our Managed IT solution.
Feel as though you have an in-house enterprise IT department - without the costs.
How can you help protect my business against cyber attacks?
IT security applies to your entire system, network, and all of your data. To keep your IT systems safe, you need a robust cyber security strategy, we recommend using multiple layers of protection to keep your business secure, such as Two-Factor Authentication and Cyber Security Awareness Training to ensure a multi-pronged approach.
How easy is it to switch your IT support to SEBS?
Switching IT support providers may seem a daunting task, we understand this and will help you every step of the way. We'll make sure the switch is as seamless, hassle-free and speedy as possible!

In our experience, it's vital to understand the reasons you are moving IT support provider so we can make sure we target what is important to you.
---
Call us on 01444 416641 to get started or just have a chat about the options.