SEBS IT's Hosted Voice solution is a managed, cloud-based Voice Over Internet Protocol (VoIP) telephony service.

With a complete set of enterprise-ready features, able to meet all the demands and communication requirements of any modern business whilst remaining both cost-effective and flexible.

Our hosted VoIP solution includes fully managed hardware located in our data centre, freeing you from the cost and space requirement of a physical on-site PBX system, as long as you have a high-speed internet connection you are ready to use our service.
Why choose us for Hosted Voice
Our Hosted VoIP solutions offer all the functionality of a traditional phone system, offering greater flexibility and lower overall costs. Our phone systems are designed to provide best in class mobility, unified communications and can scale to meet any business need.
High-definition voice calling
Voice and messaging
What Phones Systems do SEBS IT supply?
SEBS IT Hosted Voice
Cloud-based VoIP solutions are suitable for businesses of all sizes, Choosing a hosted VoIP solution makes sense in many ways over traditional landlines.

Many businesses find VoIP to be a straightforward and cost-effective solution. Flexible and future-proof, SEBS IT's Hosted Voice solution is ideally suited for any business.
No phone system hardware required
Complete PBX functionality without the need for expensive hardware
Reduced call costs
Calls between internal extensions are always free. Inclusive calls to selected UK numbers – from 5,000 landline minutes and 2,000 mobile minutes per user
Scalable
Add and remove users as needed so you only ever pay for what you need
Why SEBS IT Hosted Voice?
Easy to use
Our business VoIP phones are so easy to use, you'll be up and running within minutes. You don't need to be a tech wizard to get the most out of your phone system. SEBS IT hosted voice was designed for non-technical business owners.
Mobile friendly
Run your business from anywhere with our native mobile apps, calls can seamlessly reach your desk phone and mobile simultaneously and be easily transferred between devices, message your customers and teams members directly from your smartphone.
Innovation
We are always improving our VoIP phone service. Your business will always have the latest and greatest in business VoIP technology and phone systems.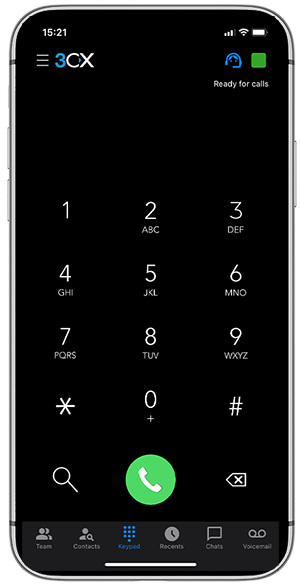 Surprisingly affordable
Customers of SEBS IT VoIP phone service typically experience savings of up to 60% on their monthly phone bill. Hosted voice allows you to avoid the call costs associated with traditional phone systems.
Amazing Service
Receive the best support from our 100% in-house team. We are committed to delivering Amazing Service to your business, at every point of contact you make with SEBS IT
Honest pricing
With Hosted Voice, you only pay for what you need on a simple per month, per-user basis, and calls between internal users are free. There are no major costs for system hardware, and cost-effective handsets and headsets can also be provided.
Are you ready for the ISDN line switch off in 2025?
BT is set to switch off its traditional, line-based telephone network by 2025, migrating all customers to digital, internet-based services such as SEBS IT Hosted Voice.
By opting for a Hosted Voice phone system today, your business will be ready in advance for this change, so it won't be a last-minute panic later down the line.
3CX Phone System
As a leading 3CX Partner, We offer 3CX Phone Systems, which are software-based IP PBXs for Windows and Linux that replace traditional proprietary PBX hardware phone systems.

This phone system was developed specifically for Microsoft Windows and Debian Linux, and is based on SIP standards, making it easier to manage and enabling support for SIP software and hardware phones. Calls can be made via a VoIP service provider or via the regular PSTN / ISDN.

Easy to install and configure, 3CX Phone Systems include web-based configuration interface, voicemail, auto attendant, call hunting, and more. Both commercial and free editions are available.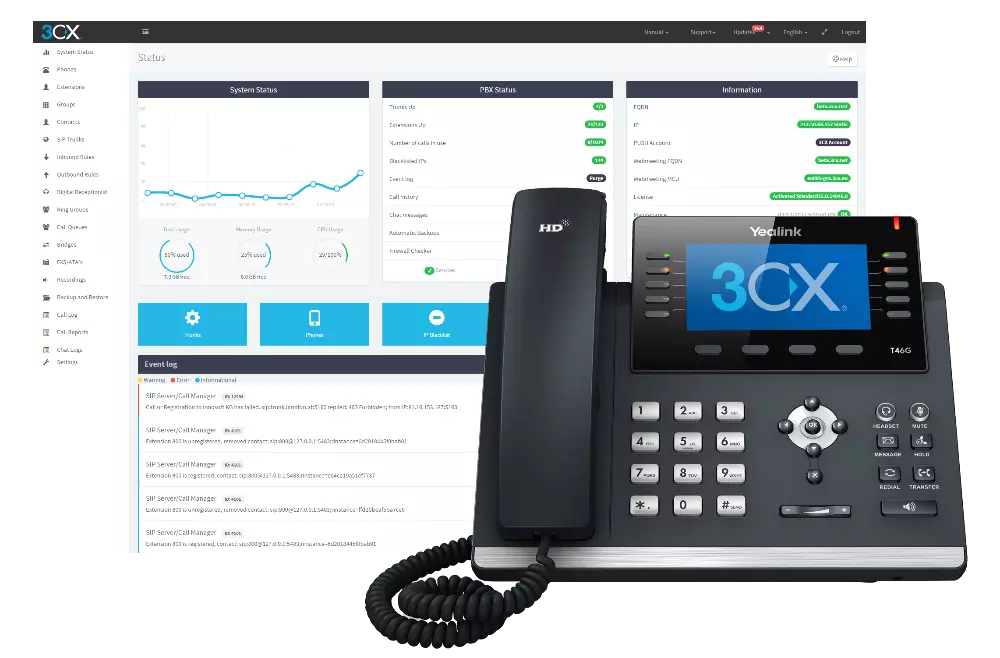 3CX Phone Systems offers numerous benefits:
Easy to install and manage via a web-based configuration interface
No need for separate phone wiring as the phone uses the computer network
Software-based IP PBX is far less expensive than a hardware-based PBX
Your employees can move offices without requiring any changes in the wiring or IP PBX configuration
Choose from the many SIP-based hardware phones instead of getting locked in with one vendor
Save on call costs with 'out of the box' configurations for popular SIP / VoIP providers.
Includes free 3CX Phone SIP Softphone Apps for Windows, iPhone and Android
We also provide a range of services to ensure you get the most of your 3CX phone system, this includes consultancy, installation, training through to connectivity, SIP trunks and ongoing support


We have been a 3CX partner since its inception, our experience over that time will ensure a smooth migration, fully supported by our own in house certified 3CX engineers
Choose from a range of optional add-ons
With your choice of a business phone system from SEBS IT, you'll also have a wide range of optional addon's to complement your phone services , these include:
Phone lines
Analogue, digital and SIP or a combination to suit your business connectivity needs
Numbers
Keep your existing or choose from a wide range easy to remember numbers
Call packages
Generous call packages covering UK local, National and Mobile calls
SIP Trunks
Replace or work alongside your traditional phones lines by using your data connection
Call routing
Smart routing to ensure your never miss a call, calls can be routed to any number any time
On hold marketing
Keep your clients informed with professional on-hold messages, IVR prompts and music
Our background of fully managed IT and communication solutions, makes us ideally positioned to ensure your success, we have comprehensive expertise across IT, telecoms and connectivity to ensure we find the right service for you.